Bugs
Here are some bad shadow artefacts I can't get rid of. Quality is set to Fantastic and I use a Directional Light. They are more or less visible depending on the size of the object, and the distance you view it from. But as you can see it's not even visible on Unity's standard material in "normal" size (These are spheres created in Unity only scaled up by 5, see below for no re-scaling).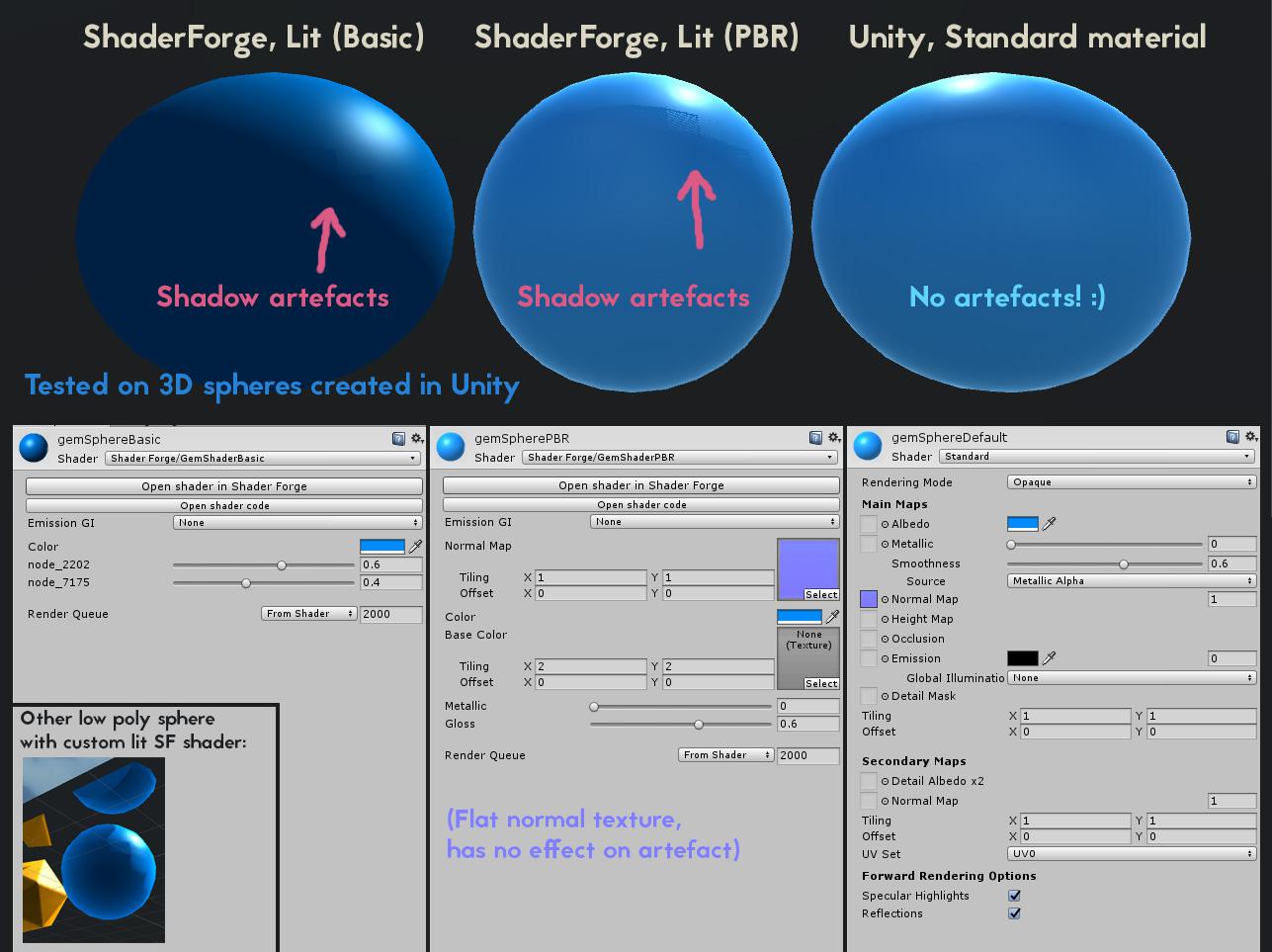 For me it gets worse and worse the more you scale them up, until you reach a couple of 100 times bigger, then it becomes less visible again.
Also if you do it tiny like 0.01, then the artefact is not really visible either.


That screen cap above of a more low poly sphere, in the left corner, have fully smooth edges, but the polys still appear greatly because of shadow artefacts.





Thanks for the support!