Bugs

Hello,
I haven't found any topics with a similar problem to mine so here it is :
- I have tiles in a 2D world. They can contain decorations (resources, placeables...) and some overlay (selection indicator). I'm trying to make a shader that takes a MainTex and 2 optional textures with 2 switches allowing to apply the secondary textures on the main texture.
 - The problem i'm having is that secondary textures have transparency and ShaderForge doesn't seem to be confortable with it.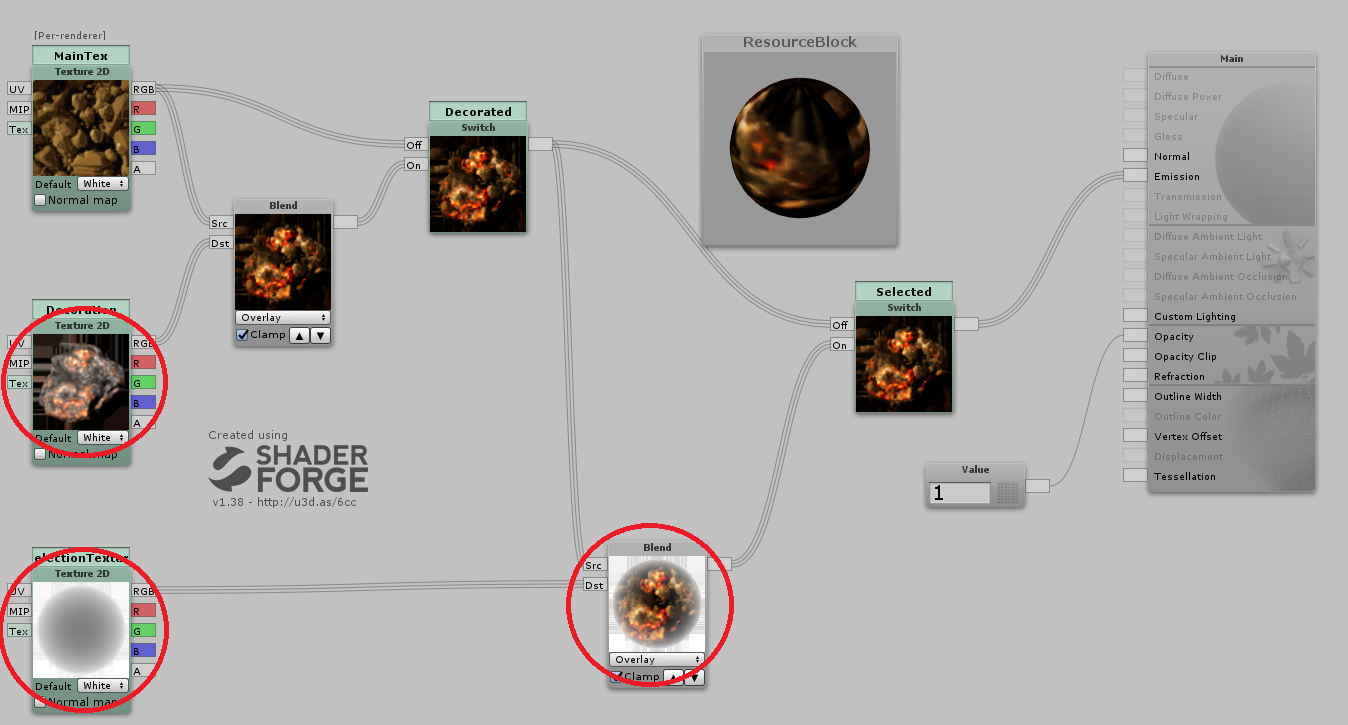 As shown in the image, circled in red shows some bleeding in the images with transparency. Also, one of the texture seem to completely remove transparency (the one with black color around it). I checked inside Unity and with an Image Editor to be sure that transparency is present at places where bleeding can be seen. I also checked that the visual result in ShaderForge is the same when the game is launched.
- I'm not sure why it happens but the only possibilities I can see is that it's either a bug, or i'm using ShaderForge wrong.
Am I doing something wrong?