Bugs

Sorry for bothering you with my problems so often Joachim,
I've built a (IMO) very simple shader with reflective transparency, which works fine in scene/editor view. On the other hand, in Game view the material is not visible at all. I found out it has something to do with "Shader Settings" -> "Target renderer". When unchecking "Direct3D 11" the material becomes visible in GameView, but missing the effects I was trying to achieve.
This isn't the only shader I made that is struggling with this issue. What am I doing wrong? And how can I fix it?
Is there a way to have this material visible in Gameview while having "Direct 3D11" checked?
Direct 3D 11 checked: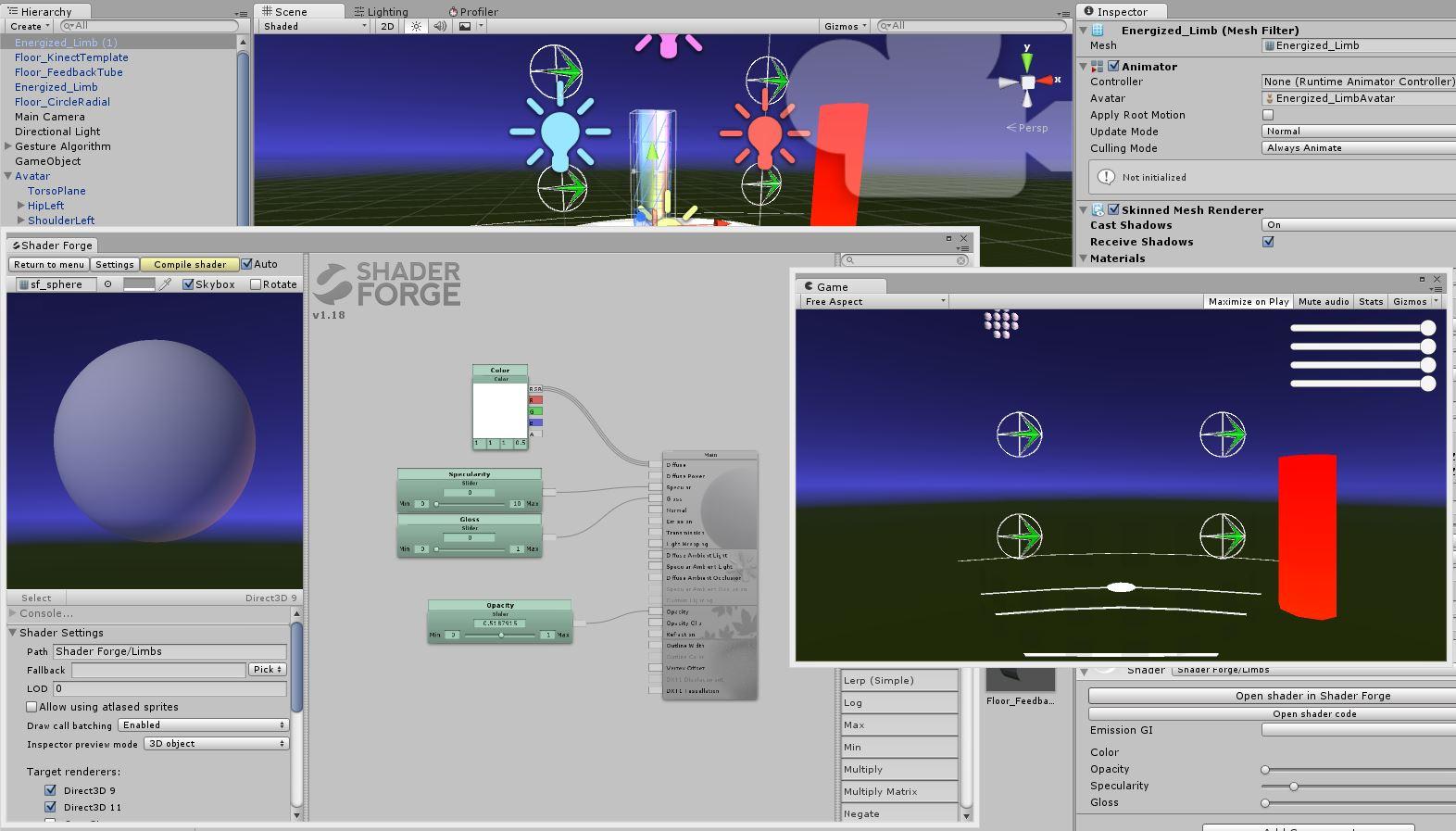 Direct 3D 11 unchecked: